Welcome to the Official Site for Emma Reed Martelli. You may recognize Emma from one of her jobs for companies such as David's Bridal, Lands' End and Saks Fifth Avenue. Here you will find all of the latest news and up to date information about this talented young actress and model. For Industry Professionals looking to learn more about Emma, please click on her name above for an overview of information.


NEWS & UPDATES
25 Feb 2016
The Sneeve
While every shoot is fun, there is something pretty exciting about doing a photoshoot for a brand new product! Emma got to be one of the first kids to test out
The Sneeve
before it hit store shelves and the last few months she has been seen in the images promoting the product. She got to do images in a variety of scenarios from going to the doctor to heading off to school, all while wearing her Sneeve on her shirt. Her images have been used on the product's website, social media accounts, and now with the release into stores, she can also be seen on the
product packaging
! Emma sure found The Sneeve handy when she had to sneeze, and make sure to keep an eye out for Emma on the boxes in your local pharmacy.
Emma not only did photos for the product that day, but she and her friend also filmed a
video
together! The footage is being used on their website and you can see Emma catching up to her friend before they get into the car, ready to head off to school. Behind the scenes, Emma posed for a couple of pictures around her busy day. She had so much fun on set meeting a lot of new people and
thank-you
to everyone involved for making it a great day on set!
Posted by: Lisa
16 Feb 2016
SemSem
Emma had a
fantastic
time shooting for
SemSem
and their 2016 collection is now available! She shot for their resort wear line, appearing in their lookbook, on their website, social media accounts and more. The images came out fabulously as she modeled a variety of different dresses and worked with a pretend Mom. The two were captured doing each other's nails, looking in the mirror, peeking out the window, and the photos really captured some sweet mother/daughter bonding moments.
Not only were photos being taken of Emma and her pretend Mom on set that day, but the cameras were rolling capturing video footage as well! The material was used in a
video
for the company and we can see Emma having a blast jumping on the bed, focused on painting nails, and just having such a great time on set. She really loved working with the model who was her Mom for the day, it's clear in the images that they formed a really nice bond during their shoot together. Make sure to view the images in the gallery, and
thank-you
to everyone involved for a great time on set!
Posted by: Lisa
01 Feb 2016
Elizabeth Pettey & New Layouts!
Emma's website has a brand new look! She did a photoshoot with
Elizabeth Pettey
at the end of the year, and the images were perfect for giving her site a makeover. With a
thank-you
to Sarah of
Serberry Designs
both the main site and the gallery have a
fabulous
new look. We hope everyone enjoys the new designs!
Emma absolutely loved shooting with
Elizabeth Pettey
. Doing multiple looks she got to rock some fun hairstyles, wardrobe choices, and the images came out wonderfully. You can certainly tell how much fun was had by the two of the them as Emma posed for the camera and was definitely on board for big smiles, being silly, and a whole lot of laughs. What a
fantastic
photoshoot and thank-you Elizabeth for all of the new photos Emma, she loved shooting with you!
Posted by: Lisa
22 Jan 2016
Happy Birthday!
Emma has been counting down the days for weeks and now it is finally here, she is officially a
six year old
and celebrating her birthday today!
Happy Birthday Emma
! I hope you have an
amazing
day today with your family and friends as your special day is one full of celebration and excitement. Presents, cake, it doesn't get much better than that and your upcoming party is sure to be a blast! I hope your birthday is all that you hoped it would be, and more,
Happy Birthday
!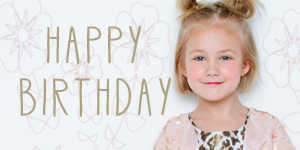 Posted by: Lisa
25 Dec 2015
Merry Christmas!
It's here,
Christmas Day
is finally here! Emma is so excited to be opening presents this morning, seeing what Santa brought for her, and then sharing in the magic of the day with her family as they celebrate together. She would like to say
Merry Christmas
to everyone celebrating today, and hopes that everyone has been having a fantastic holiday season.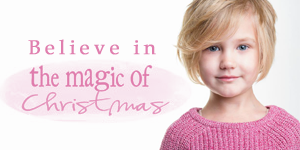 Posted by: Lisa
10 Dec 2015
Parents Magazine
Exciting news, Emma's shoot for
Parents Magazine
can be seen in the
January 2016
issue which has just been released! She can be seen on two pages a part of the
"Cabin-Fever Cures"
feature as well as the online story on their website. She had so much fun playing the different indoor games set up for the shoot, and working with new friends is always a bonus. Behind the scenes, she loved working with
Grace Huang
, and everyone a part of the crew made it a great time on set. Images from the shoot can be found in the gallery, and make sure to pick up your issue of the magazine too!

Posted by: Lisa
31 Oct 2015
Spirit Halloween
Halloween
is one of Emma's favorite days of the year! The costumes, decorations, scary movies, she gets so excited when October finally arrives, and now it is the big night of trick or treating and dressing up. Back in 2013 she modeled two costumes for
Spirit Halloween
and was very excited to see that they are still using her images. Not only is she on the product packaging for both, but she has an in-store poster too! Some of you may have spotted it while shopping in their stores already, and Emma made her way over there today to check it out. It was such an awesome feeling for her to see herself on the sign, and now to get ready for all of the spooky fun and candy to come later,
Happy Halloween
!



Posted by: Lisa
<< Previous 1 2 3 4 5 6 Next >>